We Need More Full Pay Families
Schools are a business. You should start thinking like a business owner.
Resources are scarce
Are more of your prospects requesting financial aid?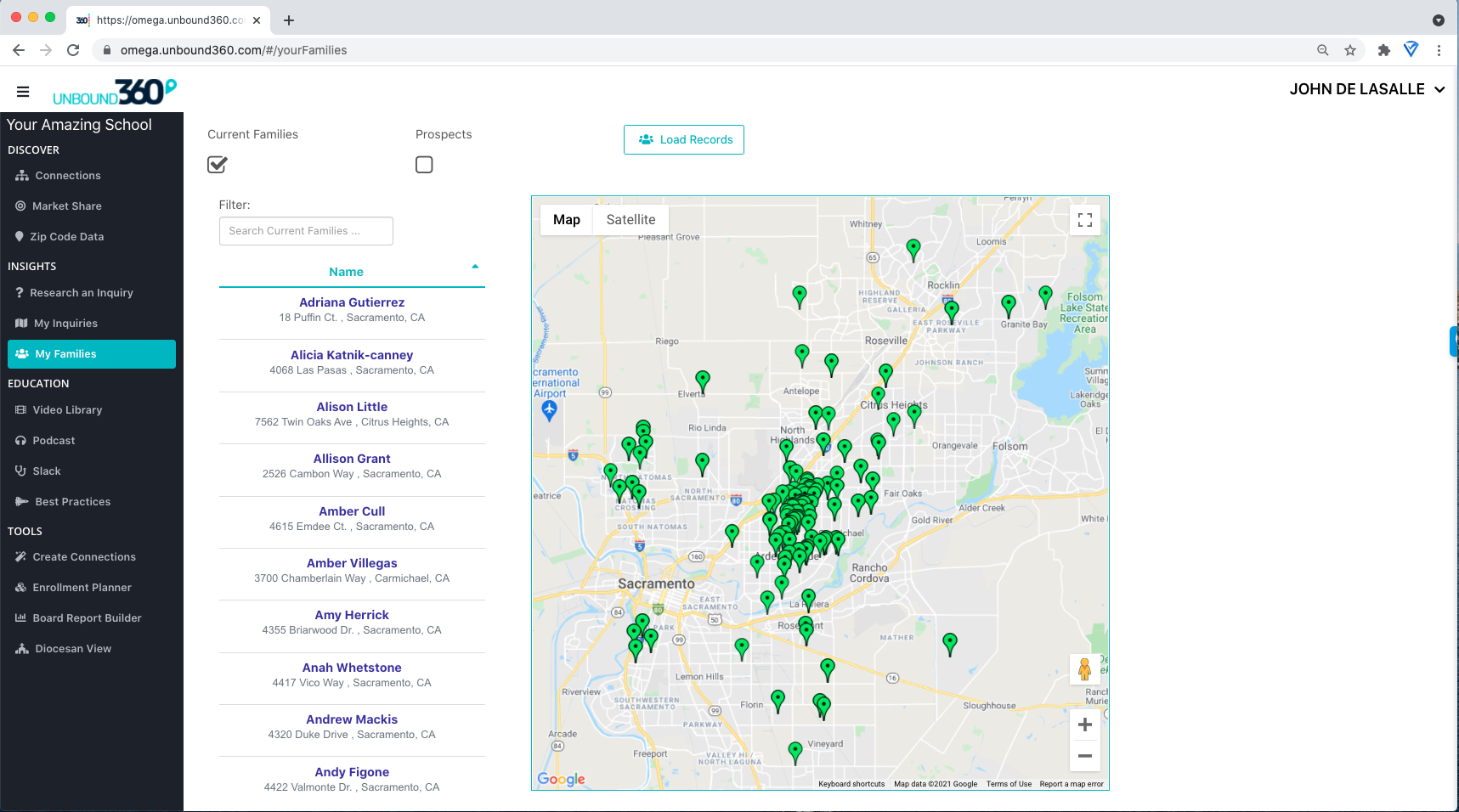 Start with who you know
Understanding your current families is key to knowing where and how to market for your next set of full-pay families. If you have an idea of what makes the current families tick, you'll have a better chance of finding more similar "customers" to take advantage of what your school has to offer.
The team at Unbound360 will help you create personas (a generalized "type" of family) for your school that we'll use to help prospect in your market.
Uncover families you may have never reached
Yard signs, Billboards, Radio ads and Church Bulletins are useful ways of "getting the word out", but they aren't as effective as going DIRECTLY to the families that you SHOULD be in contact with.
Imagine finding 500 families around your school who had kids, were similar to your current families, and that they were interested in private education.
Now imagine having the names, addresses, emails and phone numbers of those families. All with a few clicks. Wouldn't that make your marketing & enrollment efforts a little easier?
There's a lot more to the conversation
We get it. It's not ALL about full-pay families. We do, however, think that we should learn more about your school's needs and areas of challenge. Let's connect and see how we can help your school.
Finding your RIGHT families. Right. NOW.
How can we help you?
Custom analysis

We'll provide a detailed report of who your current families are, as well as what makes them tick.

Demographics

Do you know what the most popular car driven by your families is? What about where they choose to vacation? We can help you uncover information that will make your marketing efforts hum with efficiency.
Financial Capabilities

If your school's budget depends on full-pay families, we will target those families, allowing you to focus your recruiting efforts exactly where you want.

Philanthropy

Tuition isn't the only benefit from doing research. You'll have a clear understanding of what your families care about, donate to, and support. If you are looking to boost your school's fundraising efforts, this is a fantastic side-benefit!
Let us show you the power of Unbound360...
Learn about the connections of your school, your market, and how you can be more competitive when it comes to achieve your admissions goals
Find the right families...right now.